The details of all the license changes can be found on the University Software Centre website (VPN required from outside campus) but there are several important changes we particularly want to highlight.
Make sure you have the right license
NI provides now different licences for different use types. Depending on whether you use LabVIEW for teaching/learning or research you need to check out a specific license from different network license servers. If you have LabVIEW 2019 installed from the Software Centre we have provided a new package to change the license type from teaching (default for the LabVIEW 2019 installer) to the research.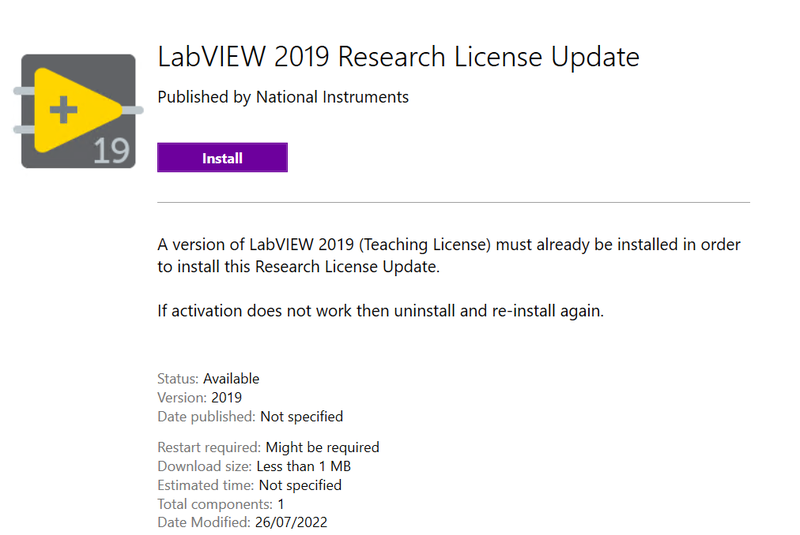 If you have installed LabVIEW (any version) yourself you will need to update the license server if you are using it for research. Details of the license server can be found under Section: Activate LabVIEW with University Network Licence
If you have problems changing the license server, or would like to check which one is appropriate for your specific case please contact us in the Research Applications Team via the Support Portal (search for 'Research application support requests'). Also contact us about installations which need changing but you do not have the required rights to do so.
Action all LabVIEW users - Use appropriate license type for your profile.
No more unlimited student home installs
We used to have unlimited Student Home installs included in the license. This is no longer the case so we had to change the method by which students access the code so that we can keep track of numbers.
Students can checkout the Student Code from the ESD site free of charge.
Lecturers can checkout the Student Code from the same place for the whole of their cohort by requesting the right number of licenses for their class during checkout (you don't need to name any students, just checkout the correct number in one block for yourself). If you have problems or you would like assistance please contact our Research Applications team directly.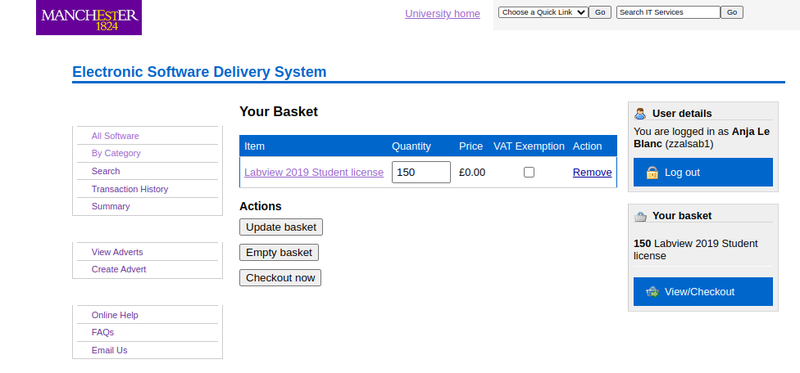 Home installs for Staff are no longer permitted.
Action staff - remove LabVIEW from home computers.
WARNING
After the end of the current license period (28/05/2025) the cost for the LabVIEW license will increase significantly (this affects all UK universities, not just our University) with negotiations with the vendor on-going. The University is considering options and there is a risk that the University might not renew the licence in its current form (or at all) beyond 2025. If you are concerned about this please contact your Head of School.