Back in September we announced that the University had purchased a license to allow the download and install of the full suite of MATLAB products on to both staff and students' own, or University provided, computers. We are pleased to say that a large amount of MATLAB users took advantage o this.
Having MATLAB on your own machine is fine for anyone using MATLAB regularly on a machine powerful enough to handle the load. However there is now an alternative for anyone who could not take advantage of this. MATLAB Online provides an alternative for occasional use or use on a fairly low powered laptop or tablet computer and avoids using a University cluster machine remotely.
There are only two simple steps required to get up and running:
Create a Mathworks account using your University email address on there were is a link for creating accounts. (Skip this step if you have an account already)
Load the MATLAB website in your browser
This will give you access to the latest release of MATLAB including toolboxes in a fairly good setup i.e. 16 cores, 124GB memory. Mathworks will also provide some Cloud storage for your files but do not use this for any kind of sensitive data! If you have any queries about what data you can use this for please get in touch.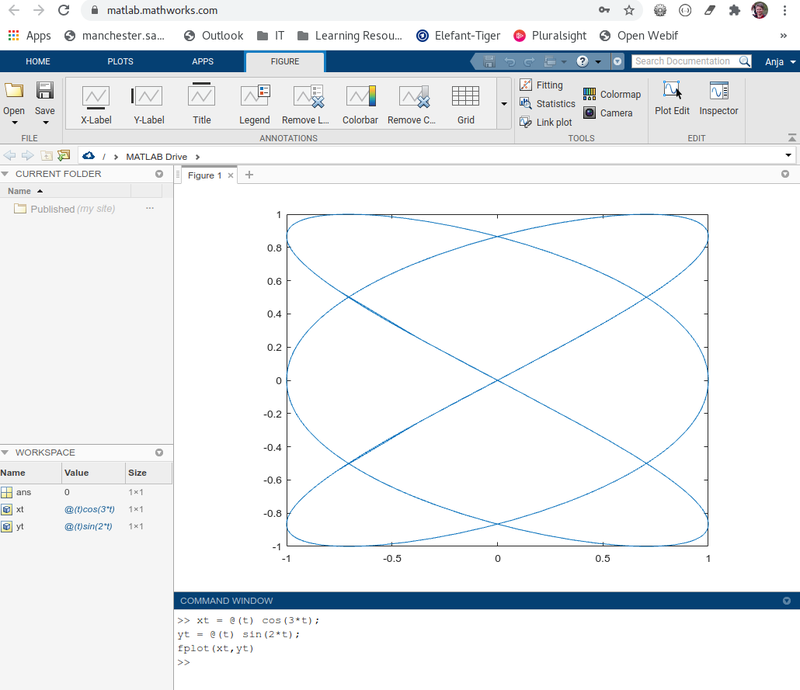 More details about MATLAB Online can be found on the MATLAB website. It should be noted that there are a few limitations, but for most users it will feel just like MATLAB. Please also note that MATLAB online is only available until the same date as the Campus wide license (30/10/2021).
If you want to learn more about MATLAB remember that the University licence also allows access to MATLAB training resources.