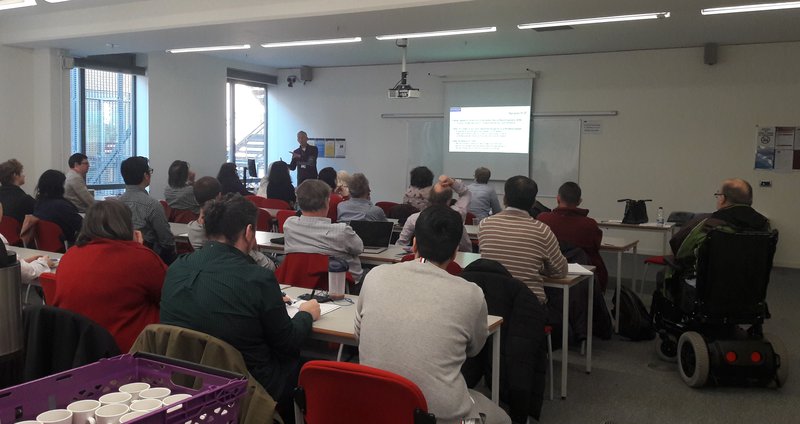 Pen Richardson and George Leaver, Research IT Infrastructure and Platforms
Find out more about why Research IT organised the meeting and our involvement in providing UoM researchers with access to the UK Biobank.
UK Biobank Data Access and Software for Genome-wide Association Analysis
Dr Hui Guo, Division of Population Health, Health Services Research & Primary Care, School of Health Sciences, University of Manchester
Hui will share her experience of accessing the UK Biobank genotype data on the central server maintained by Research IT. She will also introduce some useful software for genome-wide association analysis.
UK Biobank: Past, present, and future
Chris Boultwood, Chief Information Officer, UK Biobank
This presentation will cover:
A brief review of the history of UK Biobank, emphasising the growth in the use of the resource by researchers worldwide over the last few years;
An update on the status of current major enhancement and access projects, in particular the Imaging Project and the Whole Genome Sequencing Vanguard Project;
A summary of other future developments currently under discussion, including key points emerging from October's International Scientific Advisory Board meeting.
Plans are now being made for the next meeting of the community early next year. If you would like to be kept informed please join the University of Manchester UK Biobank mailing list. Please note that you must use your UoM email address to sign up.